Many people probably agree with me when I say that there's no particular industry like the Indian Film Industry. Known mistakenly as "Bollywood", a sort of mashup of "Bombay" & "Hollywood", the industry is quite vast and diverse. As anyone from India will attest, Bollywood simply refers to the Hindi Film Industry, not the whole nation. India has at least thirteen distinct industries. Each has its own hierarchy, its own A-list stars, and its own production houses & studios. As such it's important to be specific when referring to the Indian Film Industry.
Now that that's clear, it's time to talk about a certain filmmaking legend that time seems to have forgotten. This article is going to highlight the contributions of filmmaker Ardeshir Irani, one of India's most visionary producers and directors. A man ahead of his time, Irani is responsible for many firsts in the Indian Film Industry. During his illustrious career, Irani produced the first Indian sound film, the first multilingual film, the first international co-production, as well as the first indigenously made Indian color film (almost 20 years before it would become a staple of Indian cinema). So why is it when people talk about the history of Indian cinema, they often forget Ardeshir Irani?
Visionary From the Start
An entrepreneur at heart, Irani was always looking to innovate. He began his career as a small-time film exhibitor who would show "tent films" in partnership with a friend. Soon he had acquired two film theaters, the Alexandra Theater and Majestic Talkies, to showcase cinemas he exhibited. Irani soon became a representative of American production house Universal Pictures. His theaters would showcase many famous Hollywood flicks as a result.
Around the same time, Dadasaheb Phalke produced Krishna Janam and Kaliya Mardan. Both were shown at Irani's theaters and both films became commercially successful. Irani observed this, got a taste for film production and founded Star Films Limited in 1920. To do so he would have to bring onboard Bhogilal Dave, the former manager of Phalke's production house. Under this banner the duo would produce over seventeen films, each one a commercial success.
Soon though, Irani ventured on his own and set up the Imperial Film Company in 1926. It was under this production banner that Irani would fundamentally change the way Indian films would be made for the rest of history.
"The Father of the Indian Talkie"
Irani's production of India's first sound film in 1931, Alam Ara, would not only effectively end Indian cinema's silent era but also cement the song & dance template that has become synonymous with Indian films today. The lead of the film was originally supposed to be Mehboob Khan, who had worked as an extra in previous Irani productions. However, Irani wanted a bigger actor to lead the first Indian talkie, so the role eventually went to Master Vithal, a star of the silent era. This was serendipitous because a disappointed Mehboob Khan would then focus on directing and go on to direct some of India's finest cinema, including India's first Academy Award nominee, Mother India.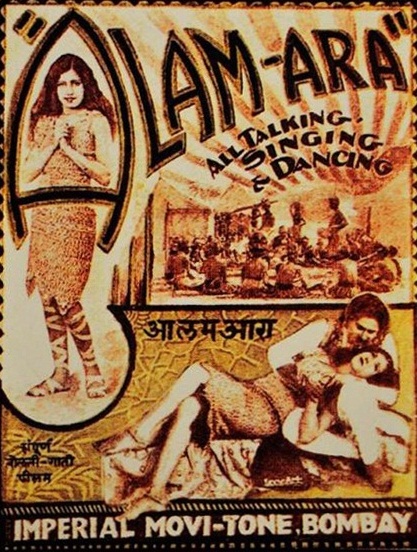 Alam Ara was unique in yet another manner as it cast a then relatively unknown actor, Prithviraj Kapoor as a villain, as well as casting L. V. Prasad in another supporting role. Both of them would go on to become major names in Indian Cinema. Prithviraj Kapoor would establish Prithvi Theatres, a travelling theater company and establish the first Indian film family. L. V. Prasad would later become a film magnate of South Indian Cinema.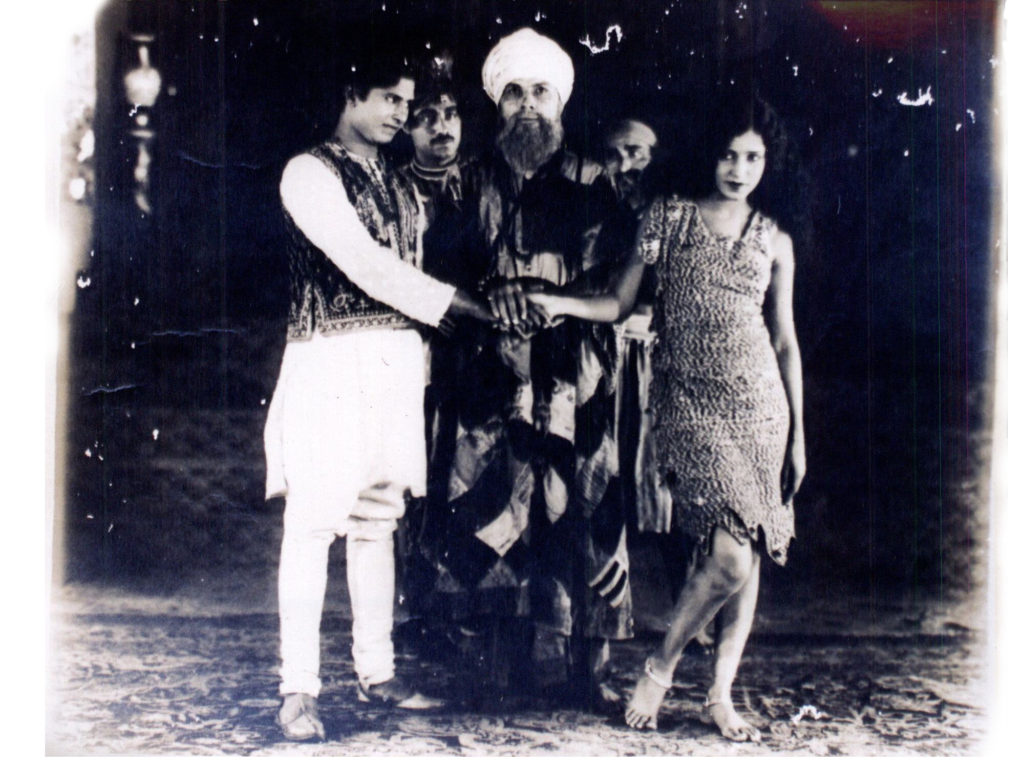 Alam Ara's Lasting Impact
Alam Ara also significantly changed how films got produced in India. Primarily, it forced filmmaking into makeshift sound stages, which in turn fostered the implementation of artificial daylight as the films would have to be shot during nighttime. Furthermore, it meant that Anglo-Indian stars of silent cinema could no longer compete because to be in a talkie, the actors and actresses would have to either know Hindi or Urdu to recite the dialogues. Lastly, the film contained seven song and dance numbers. Each song had to be recorded live with the actors in frame singing into skillfully hidden microphones, while the musicians played off frame. The enormous task it must have been to record sound most likely has something to do with why we have playback singers today with actors merely lip-syncing.
After the immense success of Alam Ara, Irani produced and directed Dokhtar-e Lor (1931), the first Persian talkie, which also went on to become a commercial success.
Bringing Color to India
Ardeshir Irani's next major contribution to Indian cinema, would be that of Kisan Kanya (1937), which would be the first indigenously colored Indian film. Filmmaker V. Shantaram had previously made a color film, but it was processed and printed in Germany. Irani's film, however, was processed and printed in India using the Cinecolor Process, which he had bought from an American company. Irani cast the recently famous Master Nissar, who had achieved prominence in India's second color film, Shirin Farhad, as well as Padma Devi, who would later be known as one of the first action heroines of Indian cinema.
The contributions of Ardeshir Irani do not stop there. Much earlier in his career Irani also made the first major co-production between an Indian production house and a foreign production house with Nala Damayanti (1920). Irani further produced Kalidas in 1931, the first multilingual Indian film with dialogues in Tamil, Telugu, and Hindi. Based on the life of Sanskrit poet Kalidas, the spirited success of this early talkie would inspire numerous future films, including the 1966 Tamil film Mahakavi Kalidas, starring South Indian film legend Sivaji Ganesan.
Irani's Legacy
It is unclear why after so many celebrated firsts and multiple game-changing contributions to the Indian Film Industry, Ardeshir Irani seems to be nothing but a footnote in film history books. Maybe it has to do with the fact that during the World War II, Irani shut down his film production company after making Pujari (1946), his last known film. It is often said that those lost in time are forgotten by it. However Ardeshir Irani's legacy is clearly still evident on the silver screen even today.